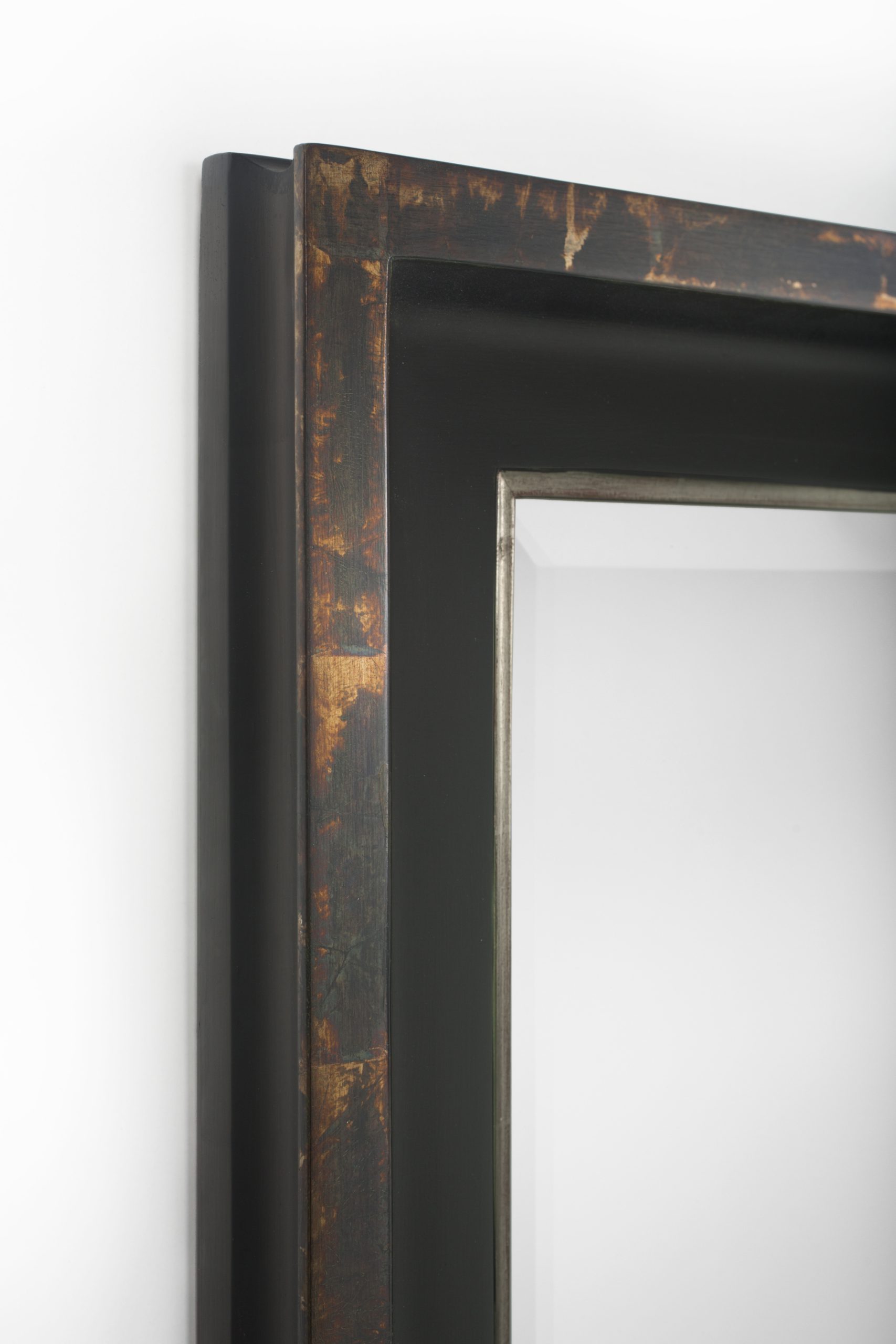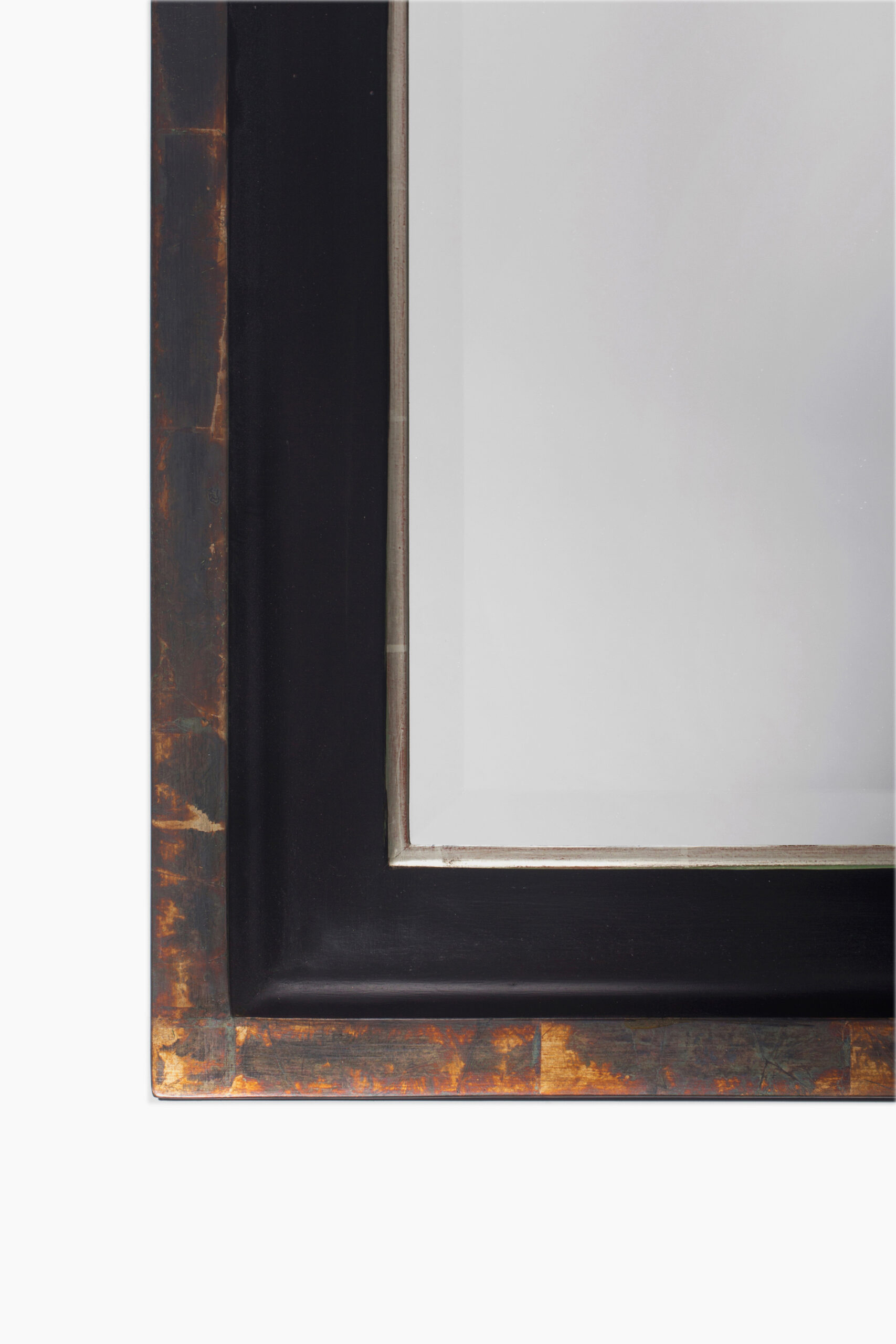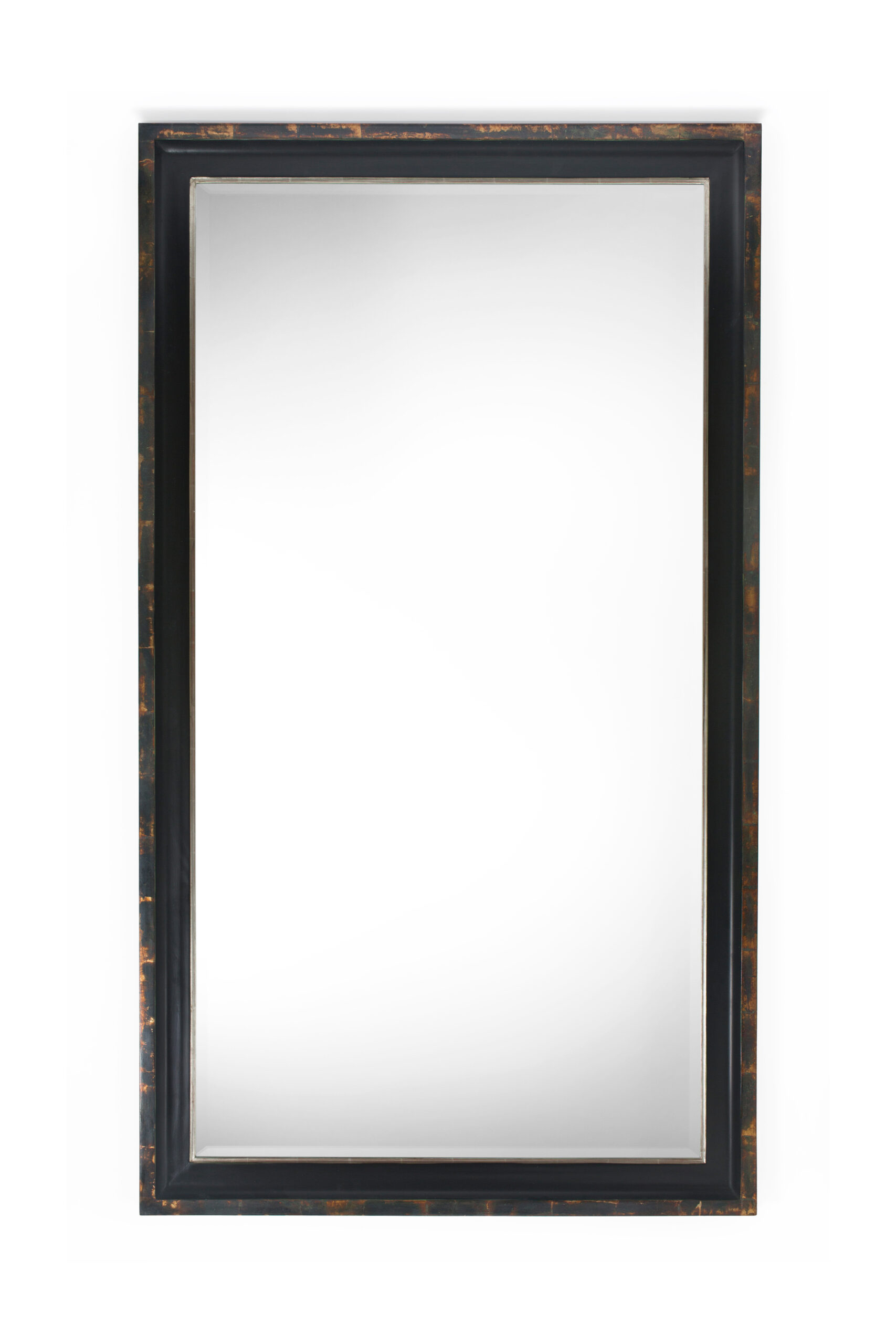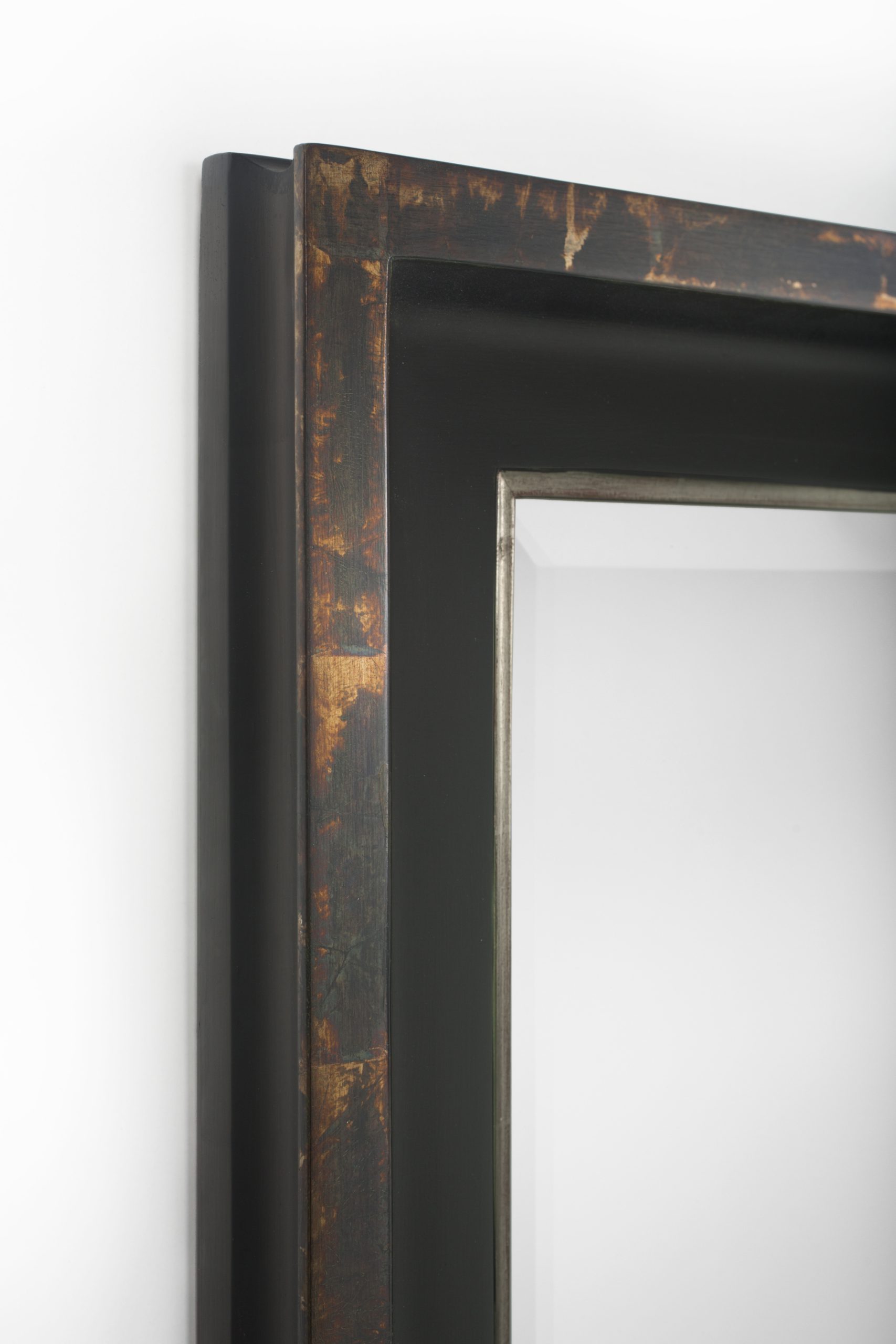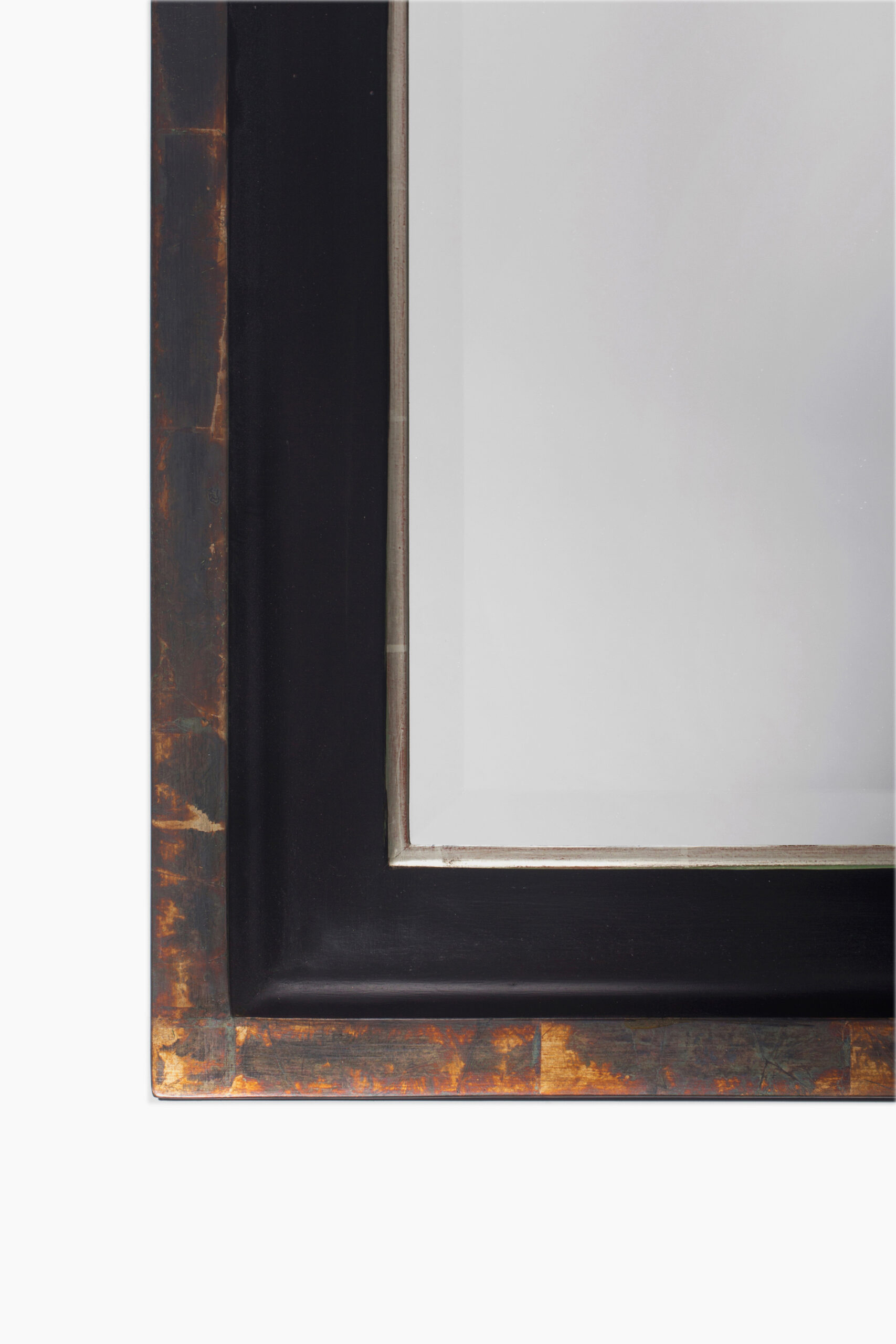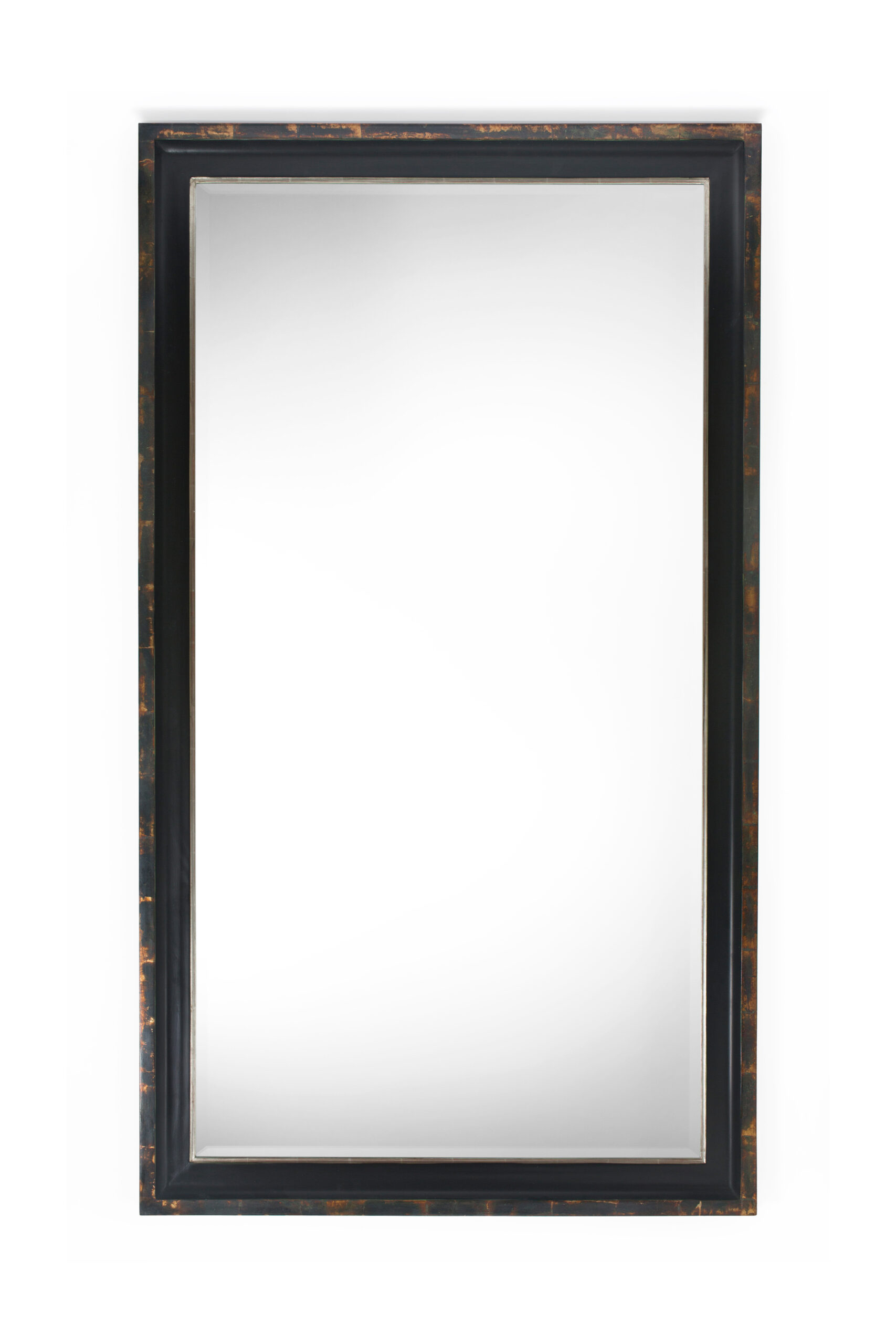 Tortoise
Black hand-painted scooped frame with a white gold leaf inner edge and a tarnished silver leaf* highlight. Mirror has a 25mm bevel.
All of our frames are hand built and finished in London by our team of highly skilled artisans.
Please note that due to the bespoke nature of this tarnished finish, each frame will have its own unique pattern and hue that varies slightly from the reference photo. Get in touch to request example photos of other tarnished frames.
Frame depth: 4.5cm
Frame width: 8cm
Home delivery to UK only
Handmade